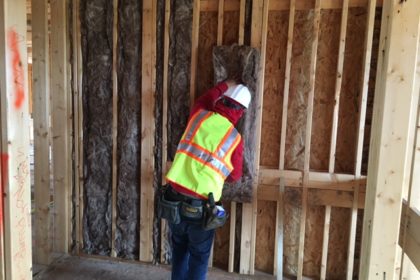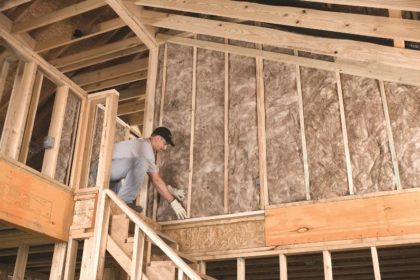 OVERVIEW
Available in rolls and pre-cut panels, batt insulation is very flexible, which means that it can be installed between studs, rafters and joists blocks without leaving any gaps. The snug fit will help stop airflow and the transfer of heat. Batt insulation also maintains its effectiveness because it does not settle over time. It is available with and without the facing that acts as a vapor and air barrier for use in different applications. When installed correctly, it is very energy efficient.
BENEFITS OF BATT INSULATION
Batt Insulation is one of the most common products used to insulate walls, ceilings and attics as well as basements and crawl spaces.
Lower installed cost
Perfect for Insulating Between Studs and Rafters
No Settling Over Time
Lowers Noise Levels
When installed correctly, Batt insulation can provide life-long value to your home or business
COMMON QUESTIONS
Isn't batt installation didn't work as well?
Batt insulation is one of the most popular ways to insulate homes and commercial buildings.  It is true that the performance of the batt insulation may be adversely affected by inexperience or poor installation techniques.
What is Batt Insulation made of?
Batt insulation traditionally was made of fiberglass.  Over the years many new materials have been created including wool, cotton and new forms of eco-friendly, sustainable materials.
Because each project is different, many factors should be considered before choosing which batt insulation to use.
How long will batt insulation last?
Most batt insulation will last indefinitely.  There are many situations that cause insulation to degrade especially moisture.  It is important to have your home or business regularly evaluated by an insulation expert to maximize your heating and cooling bills.