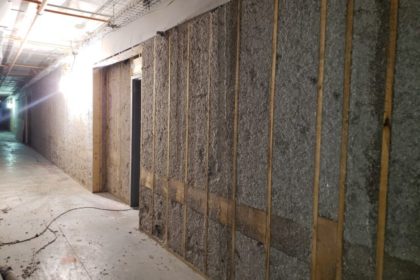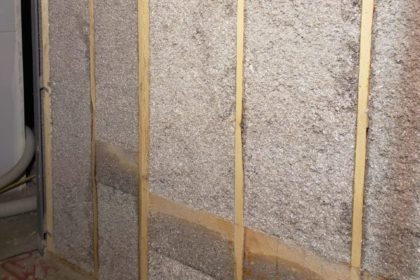 OVERVIEW
Spray applied wall insulation is sprayed or blown into walls and conforms to your home and surrounds your family with a seamless insulation system. Spray-applied, cellulose is used for new or existing construction projects. Spray applied wall insulation creates an effective seal of the insulated cavity for protection against air infiltration. It can be installed in new homes, residential multi-family or apartment building and commercial buildings.
Shredded fiberglass and cellulose can be blown-in because their small particles fill in the nooks, crannies, and irregular areas of wall space quite well.
BENEFITS OF SPRAY-APPLIED CELLULOSE
One potential benefit for existing structures is the ability to insulate without removing interior drywall or exterior cladding to gain access to stud cavities. Spray applied wal insulation has the ability to completely fill stud cavities. Offering improved ability to thoroughly insulate behind wires, pipes, and in difficult-to-reach places and non-uniform cavities.
Cellulose wall spray insulation can help:
Maximize the energy efficiency of homes and buildings and reduce energy costs
Make homes and buildings more comfortable all year long
Improve the performance of air conditioners and furnaces
Reduce noises from outside and inside, between different rooms and levels
Contribute to a healthier environment
Superior thermal performance and sound control
Seal-Rite is an insulation contractor in Omaha.  We are family owned and have been providing insulation solutions for homes in the Omaha and Lincoln areas for over 25 years. Seal-Rite has a proven record as an insulation contractor.  We use only the highest quality products to combat rising energy costs. Our goal is to provide both a superior experience and tremendous value for our customers.  Contact us to learn more.